When making a digital circuit, generally, ready made ICs are used.
On these pages, I will introduce a way of making
Original ICs
.
In my way, CPLD(Complex Programmable Logic Device) is used.
CPLD is sold from several companies. In my pages, CPLD (XC9500 series) of Xilinx Inc. is used.
The XC9500 series has a lot of kinds. In my page, I take up four kinds from them.
They are XC9536-PC44, XC9572-PC44, XC9572-PC84 and XC95108-PC84.
These devices are the type which uses PLCC socket and can mount
on the universal printed board. The design tool (the
software) is free and I could acquired the
device. This is the reason that
I am using them.
####
#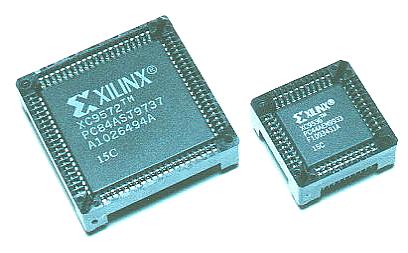 Because I am describing while studying, there seems to be mistakes in the contents.
Do at your own risk.