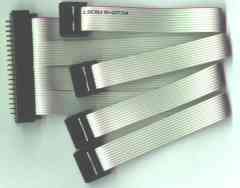 length: 6 inches.
connector2: 4x PMinMO Header (2x5 0.1").
For more information, see the
WebPage
.
conductors: 40.
connector1: 4Axis PCB Header (2x20 0.1").
You may also be interested in:
416074 *Also supports 6064 driver:
416015 *Also supports Linistepper driver:
416012 Connects from 4Axis board:
user @44.220.249.141, your shopping cart is empty.
James Newton's MassMind.org offers Kits, Books, Gadgets, Cables, Services, and these Stepper Drivers: