Person Sheet
Spouses:
| | |
| --- | --- |
| Last Modified 1 Apr 1996 | Created 15 Mar 2003 by EasyTree for Windows |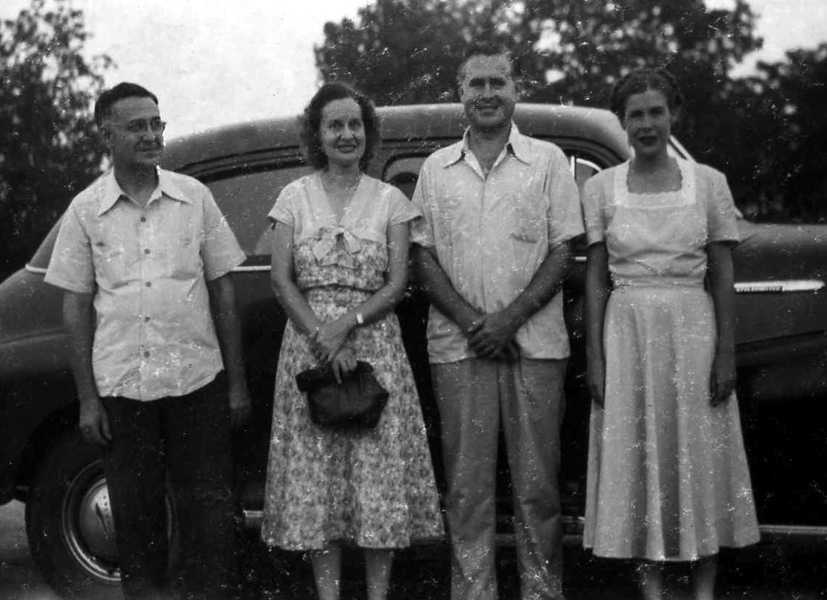 From left to right: Perry, Frances, Roy, and Celia; Photo thought to have been taken between 1935 and 1937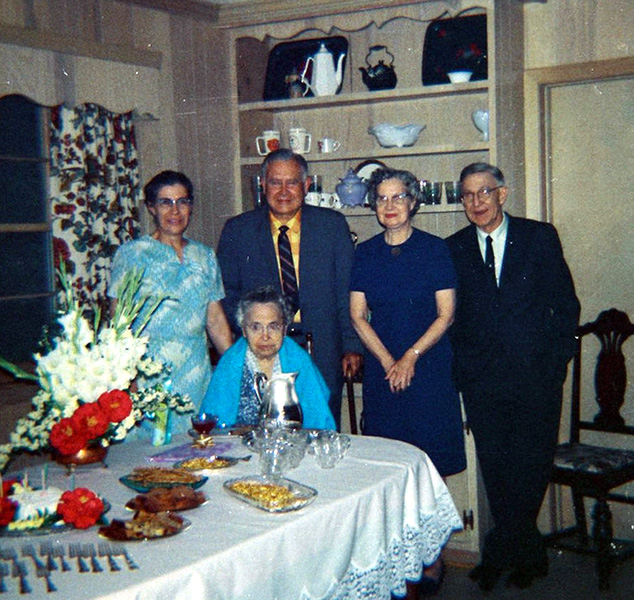 Pictures from the 1969 photo album of Dorthy Newton. The negative was in a sleeve marked "April-May 1969 S. Carolina," The seated person is Elizabeth Ellis Blackshear, Judging from the presence of all four of her children and the fancy table setting, we guess that this picture commemorates her 89th birthday. The standing adults are (left-to-right) Celia, Roy, Frances, and Perry.
---
Contents * Index * Surnames * Contact
---
---
©2018 These pages are served without commercial sponsorship. (No popup ads, etc...).Bandwidth abuse increases hosting cost forcing sponsorship or shutdown. This server aggressively defends against automated copying for any reason including offline viewing, duplication, etc... Please respect this requirement and DO NOT RIP THIS SITE. Questions?
<A HREF="http://www.piclist.com/techref/other/newtons/ps01/ps01_064.htm"> Newton Internet Family Tree</A>
---
Did you find what you needed?
---
PICList 2018 contributors:
o List host: MIT, Site host massmind.org, Top posters @20181023 RussellMc, Van Horn, David, Sean Breheny, David C Brown, Isaac M. Bavaresco, Neil, Bob Blick, John Gardner, Harold Hallikainen, AB Pearce - UKRI STFC,
* Page Editors: James Newton, David Cary, and YOU!
* Roman Black of Black Robotics donates from sales of Linistep stepper controller kits.
* Ashley Roll of Digital Nemesis donates from sales of RCL-1 RS232 to TTL converters.
* Monthly Subscribers: Gregg Rew. on-going support is MOST appreciated!
* Contributors: Richard Seriani, Sr.
| | |
| --- | --- |
| | Welcome to www.piclist.com! |
.