[Menu]>[Application]>[Circuit Idea for the Car]

Parking lamp control

If you choose to quote any information found within the pages of this website, you do so at your own risk.
The author accepts absolutely no responsibility for any loss or damages
occurring from the use of the information contained by this website.


When you encounter to a traffic jam, the car may not go on for long time in idling condition.
Although it depends on the car if you turn on the lighting devices in idling condition at night the electricity of the battery is having got gone. It is because there are many consumption currents of lighting devices etc. more the power generation volume of the dynamo.

The one that I introduce here is the one that developed 'Head lamp control by the shifting lever' that I am introducing in the different page. In the case that the shifting lever is made P, R or N range most of lamps (e.g. the tail lamps, combination lamps etc.) are turned off in addition to the head lamp.
Yet, when it has turned off all the lamps it is collided to the car behind. Therefore, the lamp illumination is made parking condition( clearance lamps of front and tail are lighted ).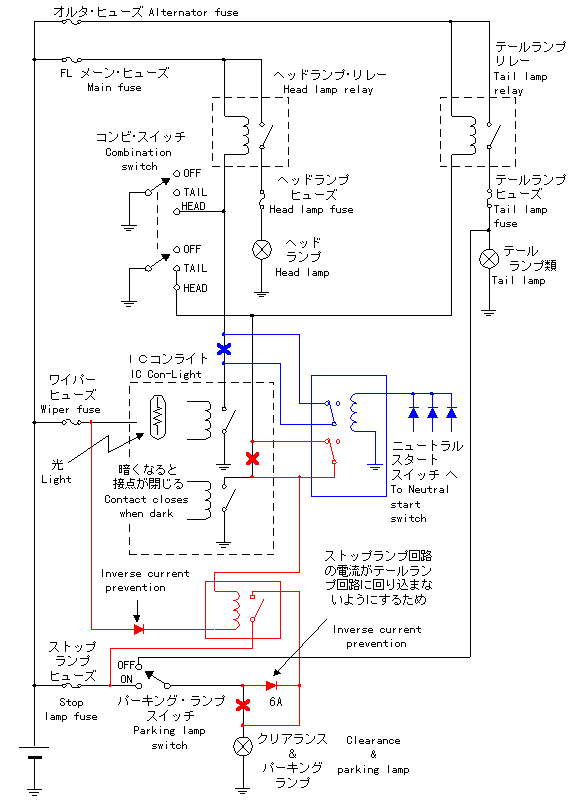 The part of the blue line is a clickable image map.
You can jump to the page where it is linking when you click it.
---