---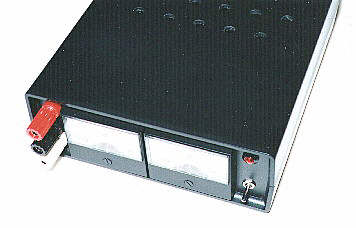 I am installing the power supply switch and the output terminal in the surface,
considering the operability.
I opened some holes for the ventilation at the top and the bottom of the case.
The size of the case is the height: 56 mm, the width: 150 mm, the depth: 190 mm.
(It contains the umbo)
---

The ammeter used the 1 ampere.
The right is for +12 V and the left is for -12 V. I put the mark later so as not to forget.
I used the small one as the power supply switch. It is because the switch isn't carelessly touched.
---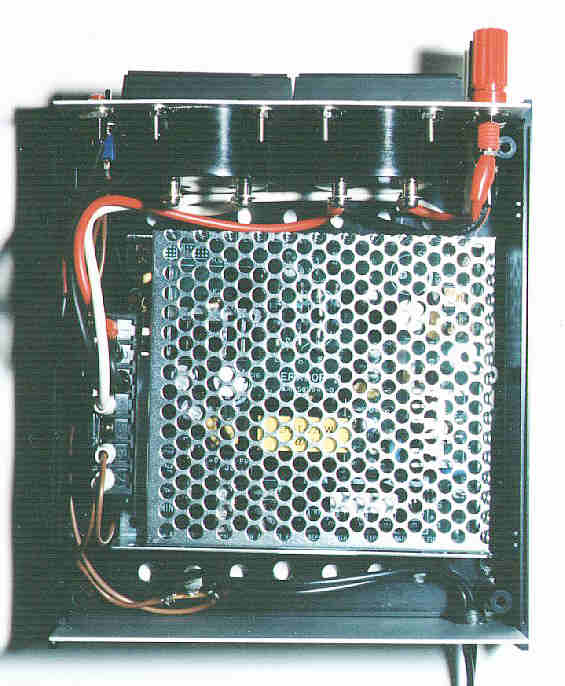 I used the a little thick wire for the side of the output.